Square Design Summit

Role: art direction, design
The annual Square Design Summit is a gathering for creatives across the company focused on inspiration and togetherness. In 2020, we asked how to connect when we can't gather physically. To help answer this, we came up with the theme "Work in Progress." We'd all been working on, and through, so much that year, not just at work but also at home in our personal lives.
I partnered with Angie Garland to create an identity for the event, then we expanded that across presenter slides, the website, a swag kit, and more. We designed a broadsheet that included content from our internal digital Design Handbook, and also elements like quotes from our coworkers about their experiences working during the pandemic.
Read more about the project
here
.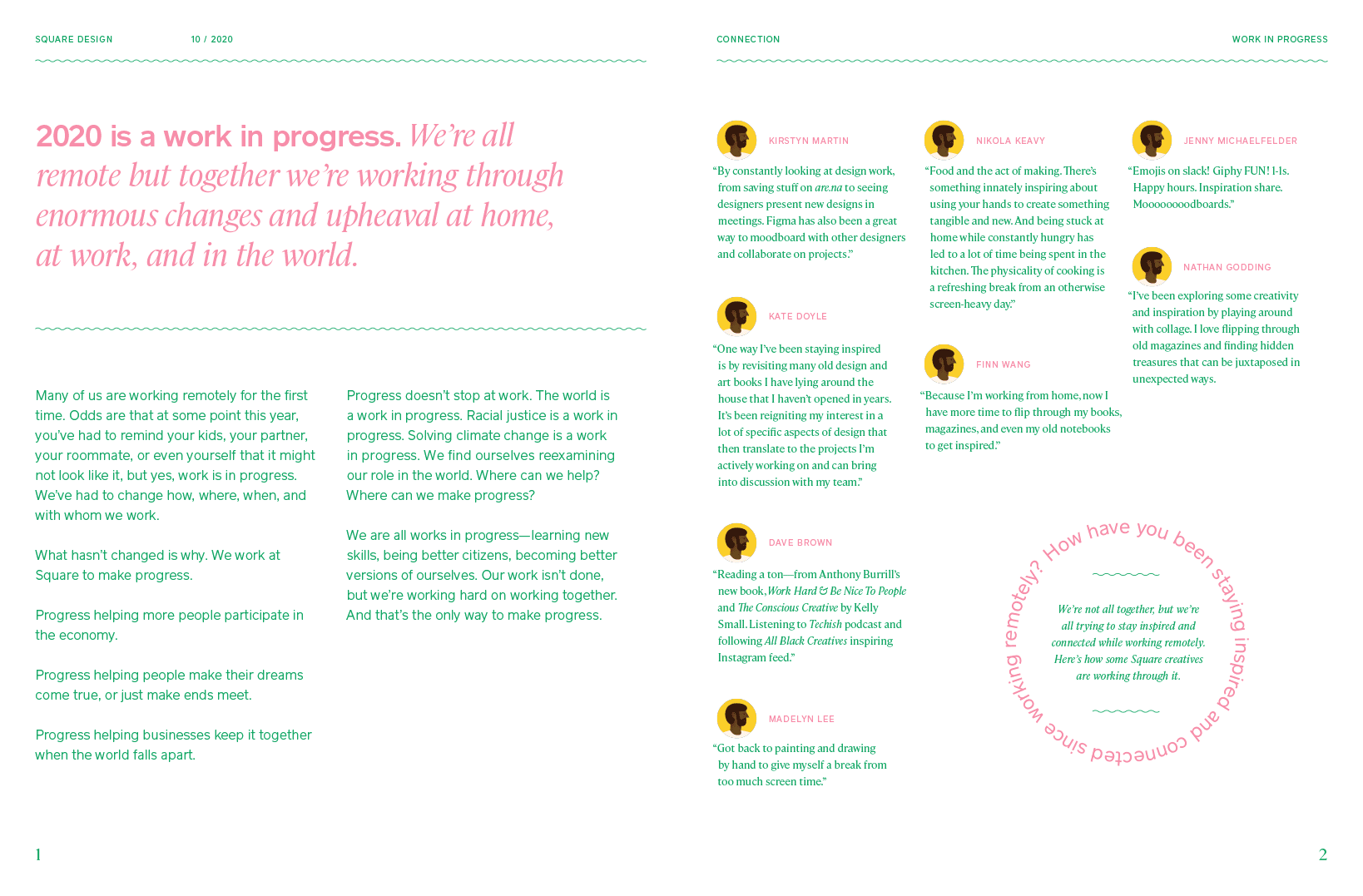 ---
---
Interested in working together or just want to say hi?

---
---
Browse additional projects